WHAT'S UP WITH THE GUMMIES?
Oh yes, you see it. It's all the goods everyone's been talking about packed into some good a$$ tasting gummy bears. Adding sea moss to your diet doesn't have to feel like a chore or like taking a tasteless pill. Get you some essential natural vitamins and minerals in your life to level up your health routine. Who wouldn't look forward to popping one of these?
Enjoy ya wellness. We make it easy!
DETAILS
Each bottles contains 60 gummies and you can take 1-2 daily. It is not recommended to exceed more than 2 per day.
INGREDIENTS
Sea moss combined with Bladderwrack contains all 102 vitamins & minerals your body uses to function. So the combination of sea moss, bladderwrack and burdock root can support an extremely wide range. Learn more about these ingredients in our blog HERE
All ingredients are organic, plant based and gluten free. No GMOs, No dyes, No unnecessary ingredients. 
BENEFITS
Boosts immune system
Helps dissolve mucus
Nourishes skin + strengthens hair and nails
Elevates mood and brain function
Relieve joints and reduce inflammation
Supports thyroid gland function
Improves sexual health
Regulates digestion
Enhance circulation
Detoxify and cleanse
Improve muscle recovery
DISCLAIMER
"These statements have not been evaluated by the FDA. This product is not intended to diagnose, treat, cure, or prevent any disease."
We highly encourage anyone who is pregnant, nursing, diabetic or has any other medical condition to consult their healthcare provider whenever taking a new dietary supplement. 
Lastly, don't just take our word for it. Please do your own research when considering adding anything to your wellness routine. You get to choose what you put in ya body.
Customer Reviews
06/29/2021
Anonymous

United States
I recommend this product
Sea Moss apple Gummies
Excellent! Arrived quickly and taste great.
05/04/2021
Michael R.

United States
Essentials
Moss is boss. Using this product along with monatomic gold has been a game changer.
03/26/2021
Jamie P.

United States
Awesome sauce!!!
I've been using it for two weeks now and I'm loving it!!
03/31/2021
Habitually Good
Woot woot! Thanks so much Jamie. Your energy is amazing and we're so glad you are loving our Sea Moss Gummies!
03/20/2021
Jody B.

United States
Pills
Love them want more
03/31/2021
Habitually Good
Thanks so much Jody! We appreciate you and we definitely have more ;)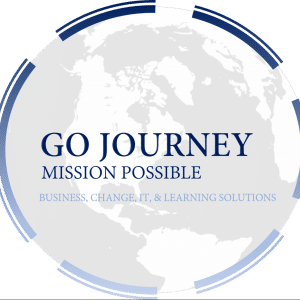 MH
03/20/2021
Melissa H.

United States
So Good Energy
They taste good and they do exactly what they say they do.
03/31/2021
Habitually Good
Thank you Melissa! So happy you like the taste and the results. We appreciate you!